- Sat Feb 11, 2017 5:13 pm
#9133
April 24th, 2012
7:55 a.m.
MI:5 Director Jones Office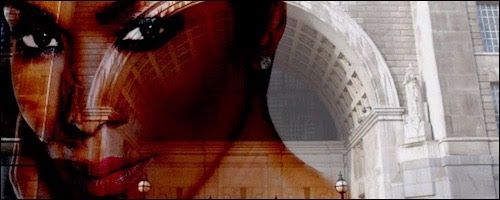 Loretta straightened out the lapel of her new black blazer. It was crisp, freshly ironed after being fetched out of her closet. It matched her black pants and went well over her pink blouse.
She was reporting to a new unit today, reassigned by her director, Agent Holmes. She'd never seen the paranormal division, as she'd just barely caught wind of its existence recently, but from what she'd read in the file she'd been given just three days ago, Loretta could hardly believe her eyes.
Witches? Wizards? Werewolves?
Anyone else would attach an 'Oh My' to the end of that sentence but she didn't. How the heck was any of this even possible? Was this just a tremendous waste of government funding and resources? Loretta hardly found herself in a position to argue with Holmes or anyone above him about this, but she did make it known that she didn't believe in any of this. Holmes said he'd handpicked her for this because of her convictions. She didn't know whether or not she was supposed to be flattered by that. She'd even argued, saying that her partner Zara Ramesh would have been a better fit. She claimed to 'see things' (to which Loretta learned to just smile and nod), so it was a matter of her blending into what seemed to be a team of young agents.
Still, she promised Zara to fill her in with what it was going to be like going undercover in this division. Loretta was sure she was going to stick out like a sore thumb due to her age and the tensions that may come of any surprise visits from Holmes, but she was a damn good field agent and had a mission to do.
The first of her objectives was to report to Director Jones, who was to receive correspondence delivered by Loretta's hand, directly to her desk and for her eyes only. Not her assistant, not anyone in the Hounds, not anyone. Just Jones. She checked her watch on her right wrist, the face reading two to eight. Holmes assured her that Jones would be there since he supposedly informed her of this somehow. Loretta didn't ask. Jones was known for her punctuality, even outside of the division.
Due to the sensitive nature of this delivery, Loretta hoped today wasn't an exception.